Legal Aid Convention 2017
The Legal Aid Department held a Legal Aid Convention on 20 June 2017 at the Judicial and Legal Training Institute (ILKAP). It was aimed at conducting studies and collecting relevant information regarding proposals for a new approach in line with the transformation program of the Legal Aid Services as a whole in Malaysia. For that purpose, Legal Aid Convention was held to gather an input from the all stakeholders and agencies that involved in providing Legal Aid Services in Malaysia. This study will assist the Steering Committee in order to Transform the Legal Aid Service in Malaysia as well as to provide recommendations in determining the new direction of legal aid services in the country.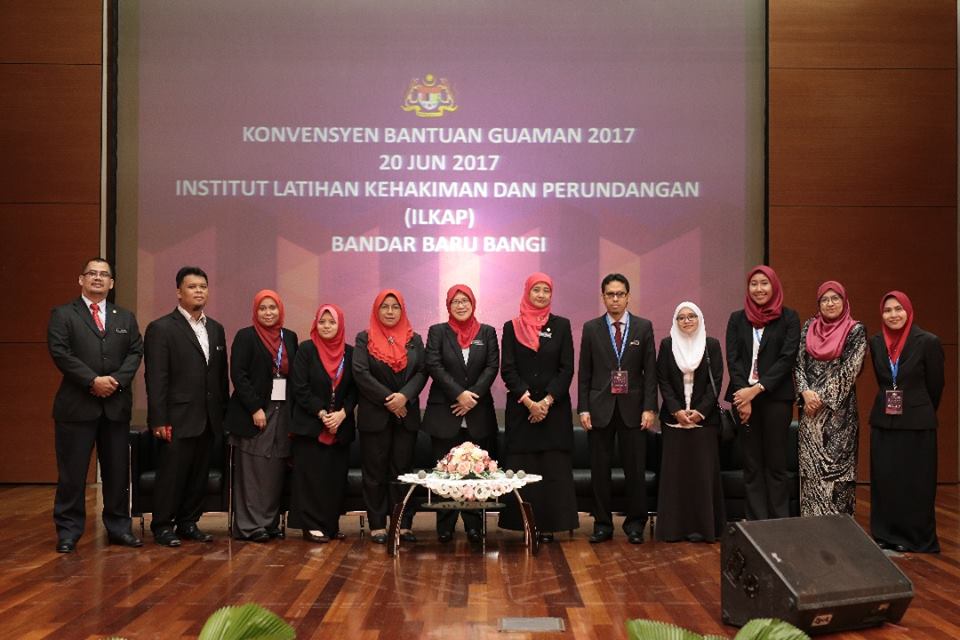 Throughout the registration session of the Malaysian Grass Aid Convention at ILKAP Bangi
The Opening Ceremony of the Convention by YB Dato 'Seri Azalina binti Othman Said Minister in the Prime Minister's Department at ILKAP Bangi.
Discussion of "Legal Aid Service in Malaysia"
Press conference with Minister.